Business Selling System
Sell a Business the Easy Way
Our Business Selling System makes selling a small business easy. It has always been difficult to sell a business. Business brokers are often used to assist in the sale of a business, but business brokers are expensive charging 10% to 12% commissions with a success rate of only 40%. This isn't their fault; technology has changed how everything is done along with more demanding business buyers. Buyers demand the efficiency of the internet. Buyer expectations are that they can research and make buying decisions similar to how most products and services are sold today. Business brokers are too expensive and have fallen behind on technology to get the results you deserve.
We have developed a better way to sell a business that reduces fees an average 65% and gets far better results.
We use the internet, pinpoint advertising, analytics, social media, and new technology to get your business sold in the least amount of time possible. Our Business Selling System is the new way to sell a business that will likely become the standard in the coming years.
Contact us if you would like to know how much your business will sell for in today's market. We only need a few pieces of information to determine the price at which your company will likely be sold. Also, contact us if you have any questions regarding our Business Selling System.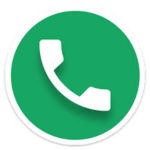 800-905-1213
Improve Your Business
Improve your business to help get your business sold or improve your business for your own benefit. Seven Pillars to Profit is a blueprint on how to work on the right things and make your business more profitable than you ever dreamed. The Seven Pillars to Profit Blueprint will get you to the tipping point. The tipping point is the moment where things become so comfortable and easy that what once was considered work is an abundance of opportunity. Get a copy of Seven Pillars to Profit and get to your tipping point. Go to www.sevenpillarstoprofit.com if you want to improve your business.
Sell a Business Tips
1. Make sure you have your financial documents ready for due diligence
2. Create a list of furniture, fixtures, and equipment with approximate value
3. Get a professional appraisal for your business
4. Consult with your accountant about the tax consequence
5. Talk to your attorney about any legal exposure regarding the sale of the business