Home
Buy or Sell a Business
Selling a business is different than selling anything else. Every business is unique and will require a unique marketing plan to get it sold for the most money. The biggest factor that will determine how much money you get will be proper preparation. Lack of preparation is a big factor why 80% of businesses never sell and eventually close the doors or liquidate.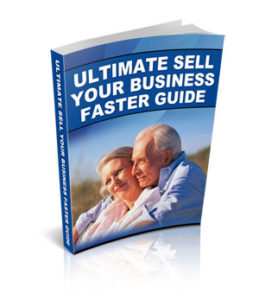 Entrepreneurs Have Big ideas and the Daring to Execute Them
An entrepreneur is a person who is willing to launch or manage a business while taking on risk to make a profit. Entrepreneurs have the willingness to have big ideas and the daring to execute them. Entrepreneurs don't see the world as it is but as it can be. If this describes you or your future self, then you are in the right place.
Countless entrepreneurs are working too hard and sacrificing too much to make their business successful and it's not working. We are taught at a young age that hard work is rewarded. If we just work harder, we can be successful but this is not necessarily true for business. Busting your hump sacrificing family time, personal time, and your finances can lead to financial loss, debt or even bankruptcy.
"Working harder does not make you successful… Business success is achieved when you start working on the right things and stop working hard on the wrong things. "
Seven Pillars to Profit was written to provide a blueprint for small business success that is not based on theory but real small business experience. Download Seven Pillars today to make your business more successful than you ever dreamed; not by working hard but working on the right things.
Working on the right things will get you to the tipping point. The tipping point is the moment where anxiety and long hours are replaced with comfort and the lifestyle you want. Your business transforms into an abundance of wealth opportunities. This tipping point is what Michael Gerber describes in his book E-Myth about working on your business and not in it. You no longer worry about your business because the systems are in place so your business can grow automatically. You can stop grinding and fighting for every penny of growth because your business is built for expansion.
Guaranteed Small Business Blueprint
Download Seven Pillars to Profit to make your current or future business deliver the wealth, lifestyle, and freedom you deserve.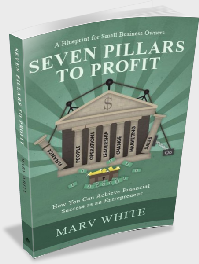 It does not take genius or grueling hours to succeed in small business, but a blueprint to know the right things to work on.