Profit Improvement
Gain Competitive Advantage by Reducing Waste & Boosting Efficiency in Your Operations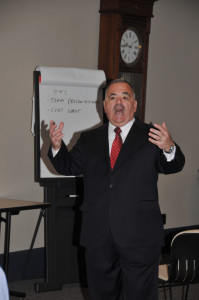 Mark Hehl conducting a LEAN Event
EVERSOURCE has introduced an innovative program called PRIME. PRIME stands for Process Reengineering for Increased Manufacturing Efficiency. It helps company's like yours to identify, evaluate, and remove inefficiency and waste in your operations. This program is funded with a portion of your utility bill ear marked for energy conservation.
PRIME uses the methodology of LEAN that eliminates waste and boosts efficiency. It also uses Kaizen principles of continuous improvement. PRIME merges both philosophies together to reduce waste and continuously implement best practices. This type of program is regularly done by Fortune 500 companies that have the budgets to invest in Lean Kaizen Events. Your company can now enjoy the same benefits at no cost to your company.
How Does the Program Work?
We review your operation and determine if energy savings opportunities exist. If energy savings opportunities exist, your company will be eligible for the PRIME program at no cost to your company. The savings this program achieves will continue year after year increasing the bottom line profitability for your company.
How to Get Started
Getting started is easy. Contact Bizprofitpro at 860-263-0465 Ext 121 or info@bizprofitpro.com to schedule quick review of your operation. If the review shows potential savings, you will be qualified for the PRIME program. After qualification, Bizprofitpro will assist your company in implementing a Lean Kaizen Event at your business. The whole process takes just a few days but the savings are forever.
"Millions of Dollars are Lost Every Year Due to Un-Optimized Processes!"
PRIME Improvement efforts can achieve large scale returns that results in measurable improvement to the bottom line. While enhancing profit, these short term projects transform small businesses into organizations that begin to utilize profit enhancement tools consistently. Continuous Improvement becomes an automatic habit that is imbedded in the organizational culture and the business begins to outperform their competition.
Multiple surveys have shown that within an average organization, less than 35% of the company's time and effort is spent on value-added activities due to less than optimal processes. More than 50% is spent on activities that consume time and create cost without creating any value. Bizprofitpro in partnership with EVERSOURCE can offer the PRIME Program specifically designed for small businesses.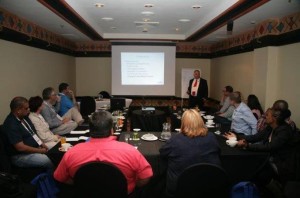 "I would definitely recommend Mark of Bizprofitpro for future projects. I thought that his plan was impossible within our time frame. However, he proved me wrong. He has phenomenal skills and patience in developing the relationships which are required to get people to go the extra mile and exceed expectations."
Justin McDonough
Johnson & Johnson
PRIME Events are conducted in partnership with EVERSOURCE. Bizprofitpro has been approved to offer this innovative program at no cost to your business. Contact us today to gain competitive advantage and improve your bottom line.