How to buy a business with no money
How to Buy a Business with No Money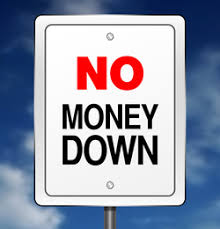 How to buy a business with no money is often discussed and may seem impossible, but you really can buy a business with no money if you have a systematic approach. There is no magic to buying a company with little or no money. What you lack in cash, you must make up in creativity and your capacity to borrow money. Here is what it takes to pull off a no money down deal. The basic deal structure will likely require the seller to hold a note (loan) for at least 20% to 30% of the deal. The balance must come from traditional lenders or other sources.
The most important skill required to buy a business with no money is to not be a jerk. It's important to present yourself as capable of operating the company you are acquiring with the ability to sustain and improve operations. You must demonstrate that you can repay the debt with the success of the business. Develop a plan that allows you to grow sales and improve profits significantly. This is the best guarantee that you will be able to satisfy debt service.
"The Truth… If You Need a Business Loan"
If you need a business loan, you should be prepared to offer a personal guarantee before you even consider borrowing from a business owner or any lending institution. It's up to you to have a detailed business plan the shows your mastery of the business and how you're going to satisfy all the obligations that the company demands. This may require extensive research and time to become an expert in the operation of the business. Be creative about tweaking the business model so that the business can produce more cash which equals more safety for all parties involved.
I was involved in the acquisition of a retail gift shop that had been in business for over fifty years. It was on its second owner who had operated the store for about 20 years and they were looking to buy a Winnebago and travel the country in retirement.  These folks were old school and had not adopted modern business practices and even still did their books by hand. Even more incredible was that they had not embraced the internet in any way to help grow the business. They had a one-page website that was a glorified business card along with an inactive Facebook Page.
There are an abundance of baby boomers who are retiring and will do this deal if your willing to put in the work. We submitted the plan to the seller and was able to get a note for 50% of the sales price paid in installments over 3 years amortized over 5 years with a balloon payment. The balance was paid using multiple sources that included cash advances on two credit cards and a business loan based on the past 3 years of performance of the business. The business loan required a personal guarantee.
Business Plan for Buying a Company with No Money
The business plan for the company was to reduce the square footage of the store by 50% and begin selling items with an E-Commerce site. Shopify was selected because it allowed for the quick formation of the online store. It also allows for a simultaneous listing on eBay, Instagram, Facebook and Amazon without any additional work. We also began an advertising program using Bing, Adwords, and Facebook. These actions delivered the following results:
Rental expense reduced by 55% due to reduced square footage and negotiation with the landlord
Sales increased by 300% as the store went from serving a small community of fewer than 30,000 people to the entire U.S. and Canada reaching over 340MM people
The company increased product line by 50% using the Oberlo drop shipping function in Shopify
It takes creativity to get a deal done with little or no money but it can be done. This business was acquired with no money down, but it took a great plan coupled with great execution to make it a success. You also need patience as this deal took four months to get done. It took another 6 months to launch to the online store and get the advertising campaigns up and running. The deal died at least 3 times before the company was finally acquired. Don't settle for no and a good deal will always attract money. Just make sure they know how good your plan is and how safe their return is going to be. Here are the different loan products we used or considered during this acquisition:
Merchant Cash Advance
Receive up to 200% of monthly credit card processing. Programs range from 3 months to 15 months. No more than 12% of monthly gross sales can be debited with a minimum of $3,000 in monthly processing required. Merchant must net at least 50% of the current balance. Merchant cash advances don't build the business or personal credit. Minimum 3 months in business and processing credit cards. Require four months processing and four months bank statements.
Unsecured Loan
Receive up to 75% of monthly gross sales. Programs range from 3 months to 18 months. The fixed payment is ACH Monday – Friday, no weekends or holidays. Minimum $10,000 gross monthly volume required. Merchant must net at least 50% of a current balance. There is a minimum of one month in business to qualify. Minimum 500 FICO is needed. No more than three negative days and 6 NSF's in the bank. Interest can be written off in business taxes using a 1099-INT form. Apply with four months of processing and four months bank statements.
Working Capital Loan
Working Capital Loan provides small and mid-size businesses short-term loans that are available to business owners with low credit scores or other financial issues. The loans are based on the business's cash flow and not on personal credit score. We give 50% -75% or more of what your business is averaging a month. You can get 100% – 150% or more if you have collateral.
Business Line of Credit
Business Line of Credit helps business owners secure a longer-term loan without penalty for prepayment. The line of credit is based on the equity in any residential or commercial property that you own that has equity. This product is an interest only payment, which gives you the option of paying back the loan faster with little cost.
Traditional Loan
The loan amount can range from $100,000 to $2 million with terms from one to five years. The term can be from 1 to 15 years depending on the purposes of the financing and if real estate is being used as collateral. This loan has a low-interest rate and flexible payment terms.
Why You Can by a Business with No Money Down?
Baby boomers that own companies can't retire until they sell their business or shut down. These owners need entrepreneurs to be creative and offer them a way out. It helps them financially and also there legacy is preserved. No business owners want to see the business they spent decades building shut down.  There are companies all over the country that can be purchased with a systematic approach and the right skills. Contact us if you would like to discuss our strategy of buying a business with no money down.